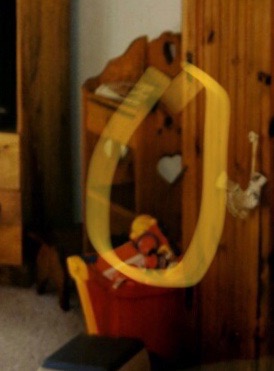 18 Sep

Experiencing God's love

God's love is all around and He never leaves us. He wants to be our first responder to our hurting wondering hearts. There are times when we are looking for love in all the wrong places or are looking for confirmation in the world around us that really only God can give through His Spirit.I would like to share an excerpt from A Royal Love and an encounter a dear friend of mine had yesterday. Chapter 1 ~ Royal Love/Love As You Have Been Loved. "All it takes is an experience with God to show us how available and ready he is to fulfill our every need. The only lasting help and hope that grows us to receive more strength,love,peace and wisdom is our relationship with our Heavenly Father." "Arise,shine,for your light has come, and the glory of the Lord rises upon you." Isaiah 60:1.

God's glory is upon us and he desires that we shine his light to those around us. He is still writing stories, and they are stories through his people. There is a gift in telling stories because they draw people closer and build relationships. When we share our stories we get to hear about God weaving a love story for all of humanity. If we have that child like faith and open hearts to receive His presence we will experience God's love in too many ways to count. The Lord's voice is the most important voice for us to hear each day, because we are faced daily with negative voices from our culture and our adversary.

The photo in this blog post was sent to me by a friend yesterday. If you have had a loved one pass away you know the feeling you get some days of just missing that person. If that person was a parent, who spoke life to you and had a way of encouraging you, you sometimes feel that loss and gap. My friend was missing her Dad that is now in heaven and his voice of encouragement yesterday. God quickly reminded her that he is her heavenly father who fills that gap and wants to be the person she runs to when she needs that encouragement and love. Later that evening, out of nowhere, she received a photo from a cousin of her and her Dad together. A little background, God speaks to my friend through the hearts as well and as soon as she looked at the photo closer there was a heart next to them on a piece of furniture.

This is the God that is our Father and Friend. God was loving his daughter so personally through receiving a photo of her earthly Dad and a heart to show God's presence and love for her. I am reminded that love is the single most defining quality of our Heavenly Father's character and his life. 1 John 4:16 "And so we know and rely on the love God has for us. God is love. Whoever lives in love lives in God, and God in them."

Pray that God opens your heart and eyes to his presence in your life today and that you would share with others the way he loves you. His love never runs out or gives up on us.You are loved and valuable in the eyes of your creator.